Some people get very overwhelmed thinking about their lack of ability in making a website. It doesn't have to be hard and it will be quick and easy if you break the steps down into bite sized tasks. You're going to start by choosing a solid domain name.
When choosing a domain you're going to need to think of a name and find an available extension. An extension is the last part of the domain, such as .com, org, or .net. There are many options – some cheaper than others – but you're not going to want to go with just anything.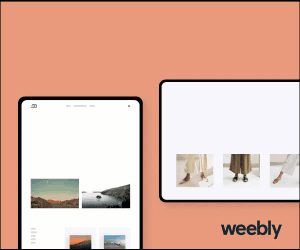 The name can go two ways. You can follow the safe route and choose a keyword-laden domain name, or go with something catchy that you hope takes off in a viral manner all across the web (think Yahoo, Google, or Twitter).
Most people prefer to go with a keyword domain. You want your website to rank well for your chosen niche, and keywords are the prime way you'll achieve that goal. You can use a free or paid keyword tool to make a list of the top keywords in your niche.
You can choose one with a high search volume (if it's available as a domain), or go with a lower search volume that you'll rank high for more quickly. These keywords are called long tail keyword phrases and they have more words strung together, so the search volume is less, but so is the competition.
Let's look at a couple of examples from the dog training niche. A prime keyword domain would be something like dogtraining.com. It's probably not available because the phrase has 1.5 million searches per month. But another phrase like protectiondogtraining.com might be available because it has fewer searches (over 12k).
When you buy your domain, you'll be typing in the URL you hope to land, such as dogtrainingtips.com. If it's not available, the system will usually show you some alternatives that are available, such as dogtrainingtips.net.
Most online marketers usually only want to go with a dot com, dot org or dot net. A few will go with a dot info domain, but it's always best to find a dot com available in your niche because it's the default URL most people remember when they go online to visit a website.
As you check out with your domain, many registrars will try to upsell you with all sorts of things, like hosting, privacy, site building tools and more. You probably won't need any of these from your registrar, but if you do, you can always add them on later.
There's a bit of discussion about whether you should pay for a domain for one year or more. Some people argue that Google prefers domains that have a longer commitment but you can always lengthen that later if you decide that you're committed to the niche for the long haul.
How to Choose Website Hosting for Your New Domain
It's usually not a good idea to get your domain name and hosting from the same source. There are horror stories of domains being held hostage by registrars who have too much control and power over a customer's URL. Semper Plugins LLC
You want to find a reliable, affordable website hosting service to use for your new website, but the sheer number of choices can be a bit intimidating. There are a few things you'll want to consider when narrowing down your options.
You're probably thinking cost is the most important quality, but no matter what budget you're on, it isn't. Reliable uptime is what matters most. It doesn't matter if your hosting is free – if the servers aren't up and showing your site, your business won't be going anywhere.
No company can promise 100% uptime, but you want someone who provides something really close to that number. There are many hosting companies that offer 99.5% and higher uptime. These are solid choices for your website.
Downtime occurs when servers are acting up and it means whenever your visitors click on a link to your domain, they won't be able to access your site. It can happen at any time without warning, and cause you to lose money.
Once reliability is locked in place, choose a hosting company that provides stellar customer service. You may have questions or issues you need resolved and nothing's worse than having to deal with unfriendly or uncaring customer service reps that keep you on hold and act put out because you need help.
The website hosting company you choose should act as if you're the only customer in the world. Your response time should be almost immediate. Customer service should be available 24 hours a day, 7 days a week, 365 days a year. And it should come in many forms – an 800 number to call, live chat, and email.
Ease of use is another element you want in a website hosting company. Most site owners praise the use of the Cpanel. It's a newbie-friendly control panel that allows you to manage your domains. You may want additional bells and whistles, but only you can decide what's a necessity and what's not.
Last, price should be a contributing factor in your decision. You don't want a free website host unless you don't mind intrusive ads spamming up your domain. You also don't need anyone ripping you off by charging too much for hosting. Find a plan that lets you have unlimited bandwidth (space) and unlimited domains for your future business growth.
Every Website Needs a Blog of Its Own
If you want to have a presence online, don't just make a squeeze page and static sales letter and be done with it. Always implement a blog platform on your site so that you can take advantage of one of the most powerful forms of social media in existence.
A blog is very easy to set up. If you're using a hosting company with cpanel, then it's even easier! All you have to do is log into your cpanel and click the Fantastico icon (it looks like a smiley face).
Choose the platform you want – most people choose WordPress, and click the New Installation link. Fill in the form with your administrative name and password. The directory you choose can be something like /blog – which will make the blog appear on your URL like this: www.yourdomain.com/blog.
Once you finish the installation, you can go through the blog's dashboard and fill in all of the additional elements you want your blog to have. You can change the theme, for example.
There are many free and paid themes online that will match your niche topic perfectly. You can have one custom designed for you by a graphics designer who specializes in WordPress.
Watch out for the free themes, because they often insert links to their own sites (some of them very seedy) and they could have other ads strategically placed in the theme itself, distracting your customers from what you want them to see.
Make sure you include some smart plug ins with your blog. You can search and install free plugins that help your blog function better. For instance, some will remove spam from your blog. Others will create a sitemap for Googlebots and other search engines to follow. You can create contact forms using plug ins, too!
Make sure all settings are properly listed. For example, under settings, go to privacy and ensure that your blog is visible to the public. Sometimes it defaults to be private and you'd never know, thinking instead that your website was a complete failure!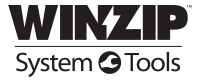 If you'd like your URLs for each blog post to help you get indexed for your niche keywords, then go to settings, and click on permalinks. Choose the custom structure and paste this in the blank area: /%postname%/ because it will put the title of your blog post at the end of your URL, instead of something like yourdomain.com/blog/page3.
Once your blog is installed, the best thing you can do is start posting! Make posts on your blog frequently – daily is best. The more you post, the more Google and other search engines will come by to see what content you have that can be passed along to the people who use their search engines.