Working from home is a dream for many men and women. For others, it's a sheer necessity. You might have no other option de to a forced layoff or an illness in the family.
Whatever the reason for your decision, you'll be looking for secure employment online – and what you decide to do for work will be based on your definition of security in the workforce.
Two Paths You Can Take as a WAH Individual
You can continue the traditional work arrangement and become employed by someone else – where the only difference between this and your old job is location (and perhaps job title) – or you can take the reins and build your own business online the way you want it.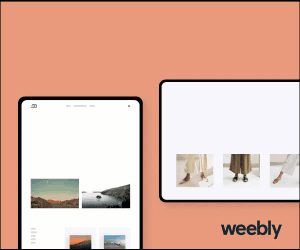 Neither offers a 100% guarantee in life (nothing does), but with the option to build your own business, you are more in control than if you receive a paycheck from another business entity.
When we talk about working from home, some people will instantly see in their minds the common positions they're used to considering, such as:
· Customer service
· Tech support
· Virtual assistant
· Data entry
· Envelope stuffing
· Assembly
· Accounting
· Dispatcher
· Education
· Game tester
· Transcriptionist
These are the kinds of jobs usually listed in advertisements in the back of consumer magazines. Some are scams where the advertiser is just out to get your money (because you have to pay to learn how to do it) and others are legitimate.
All of them make it sound so easy – and everyone wants easy money. But while data entry might be mind-numbingly easy, it's by far a rewarding career that you wake up excited about on a regular basis.
Those with an entrepreneurial spirit don't think of the above job listings when you mention "working at home" to them. Instead, these people instantly conjure up images of the following types of careers:
· Ghostwriter
· Web designer
· Graphics creator
· Virtual coach
· Affiliate marketer
· Self published author
· Blogger
Those are careers where the person launching it is working from home, but building a business based on their personal talents and interests. Some still have you working to provide services for others, but that's drastically different from being employed by someone else.
Which WAH Career Feels More Secure to You?
For many people, the typical arrangement where you seek out employment, get hired and are guaranteed a steady paycheck feels much more secure. But in today's economy, you can't be certain you'll wake up with a job tomorrow.
Not only that, but many of these jobs are based on need – so you might not get paid consistently if the company doesn't have enough work for you. In many cases, the career requires you to fork over an investment up front just to learn how to do it, without any guarantee that you'll even get hired anywhere.
With a career where you build your own work at home business, it's true that you might not begin making a steady income right off the bat. It can take a little time to educate yourself about the business models, get them set up and help them flourish online.
But if you can afford to take this path, you will be able to enjoy a nice mix of profits and personal satisfaction because you can go into any niche you want – and have no ceiling for your earning potential.
Even in online sakes, you can't feel 100% secure – because you might see your business model suffer at the hands of Google or for some other reason. But the great thing about online marketing is that you can create what's commonly known as multiple streams of income.
This allows you to set up several business models, so that your eggs are never all in one basket. This is the best form of security you can have. In order to achieve that with regular employment, you'd have to work 2-3 jobs, and would exhaust yourself trying to maintain financial security.
Let's take a look at how the multiple streams of income works to provide you with peace of mind:
First, you choose a niche (or even a few niches) that you're enthusiastic about. It might be parenting, golfing, health, relationships – or a host of other possibilities.
Next, you think about what type of business model you would like to learn. For example, let's say you have a talent for writing conversationally – at an 8th grade level.
You could feasibly do the following:
· Sign up at a freelance writing site to launch a ghostwriting business
· Launch your own blog about a niche topic of your choice, where you promote items as an affiliate (such as eBooks and tangible items on Amazon)
· Create a membership site where you educate consumers about a topic of your choice – they pay monthly to access your content and possibly interact with you, getting advice and input on their problems. You could do the same with coaching!
· Develop a content site known as PLR (private label rights) where you create content once and it sells to multiple buyers so they can use it on their own websites.
That's a total of four income streams just based on one talent of writing well. What happens when you create different business models is that you never feel terrified if one isn't performing as well one month.
For example, you might notice that your blog traffic goes down and you stop making as many affiliate sales one month after Google releases a new algorithm change.
It won't phase you. You might be a little disappointed, but in the meantime, you'll know that you've got it covered with your ghostwriting, membership site, and PLR store.
This peace of mind gives you time to calmly and efficiently work on repairing the damage that was done to one business model for whatever reason. And if you choose to let it go, you won't be in a financial mess – and you can work on replacing it with another online earning strategy.
Do You Love to Learn?
Learning as a child seems tedious. We're forced to sit in a classroom studying facts that we really don't care about at the time. But learning as an adult is a different type of task.
Suddenly, we're considering our potential and when we learn something new, we feel pride and excitement to put it to good use. This is in addition to the fact that continual learning helps stave off memory issues in our later years of life.
When you sign up with an agency for a work at home job, you'll be educated about a simple process with organized steps and rules you have to follow. Break the rules or forget the steps, and your job is in jeopardy.
However, it's fairly brainless work. Someone has done all of the testing and research – you just have to implement whatever tasks they've given you and you get paid for it.
With a work at home business that you build from scratch, you're going to be a lot of learning and testing and tweaking to see how you like certain things, how they perform for you, and how you can take it to the next level of success.
For example, you might need to know how to write a product review for a GPS gadget on Amazon. You start out looking for advice online that teaches you some good product review writing strategies – and you consume that advice before you give it a try yourself.
Once you put your own review up, you look at your traffic statistics and sales and see if anyone's buying based on what you have to say. If they are, great! You know you have what it takes and you can repeat the formula and profit even more.
If your review is getting traffic and not converting for you, then you'll dig in and see why. Maybe you'll ask your online friends in a marketing forum to help you analyze why it's not working – and they'll tell you it's your lack of personalization.
So you try that tip and it works! You'll be doing this testing, tracking and tweaking all of the time – and to some it might sound tedious – but for the true entrepreneur, it's an exciting process.
You get to wake up, log in and check statistics. There's nothing more rewarding that seeing your efforts pan out for you in a hefty sum of profits! And all while working from home – that's gratifying.
How Do You Get Started?
If you're going to find a work at home job, protect yourself by looking for opportunities that don't require you to pay someone for the chance to work for them. Those are most likely scams.
If you feel the entrepreneurial tug, then you'll want to first sit down and brainstorm the niches you like. It might be cars, decorating, kids' toys, dieting, saving marriages – whatever interests you in a way where you feel like you can be helpful with advice or by being a liaison between a consumer and the item they're shopping for.
Next, research the various business models that are out there for you to test. Don't beat yourself up if you try one and realize you don't like it or aren't good at it – there are dozens of things you can try and some will hit, and some won't.
When you find something you think you'd be good at, find out how to succeed either by searching online for free or investing in a course that helps you learn the ropes.
This is different than paying someone to work for them. This is you educating yourself as a business owner – just as you would invest in tools and tutorials if you bought a franchise to run.
The best to get started is to jump in. You will make mistakes. Everyone does. The great thing about online marketing is that you can always change course and fix anything you have online in an instant.
Working from home is a blessing that few people have the chance to pursue. If you've been forced into this, change your outlook from dread to the pursuit of your dreams. You have unlimited potential for personal happiness and financial peace right now – so go for it without hesitation and enjoy the rewards that you reap.
WAH Tips for Moms
Working at home as a Mom can be draining if you don't have the proper work-life balance to keep all of your plates spinning in mid-air. You probably got into this career to care for your children, or maybe out of necessity, but now you're finding you have even less time than before you worked at home!
That's very disheartening because you wanted to have the best of both worlds. Whether you're a single Mom or married, you now have a family to tend to – including your children, possibly a spouse or partner, and yourself – not to mention a business that needs nurturing.
There are a few ways you can minimize stress and find that balance in your life that you've been craving. These years where you're a parent will be fleeting, so while you want balance, you do still need to have your prioritize straight – and our kids are our most precious resource.
Pick a Niche That You're Passionate About
There's one thing that differentiates Moms who succeed online and Moms who just feel overwhelmed. That's their enthusiasm about their work. We're already enthusiastic about our kids – they're our entire world.
But when it comes to careers, they can either be something we tolerate, or something that helps complete us as adults.
There are so many niches you can get into and profit from, that it's a shame when we see marketers and WAH Moms getting into some boring, drab niche – one they can't stand – just because someone told them it would make them money.
You want to wake up each morning amid the chaos of a regular household and look forward to your work. You want to be driven to succeed, not forced to try to make a viable income.
Picking a niche that fits into your life already is a great solution. For example, if you're the mother of twins, then you might want to launch a Mommy blog promoting twin products and teaching the best way to manage the parenting of twins.
Get your kids involved if they're old enough! You might have kids older than toddlers – through the teenage years in the house who can help you with a top toys blog.
Or maybe the family loves to garden. This kind of niche is a great way to monetize your offline lifestyle! You can have the kids help you garden, creating special bonding moments with them – and upload pictures and advice to your blog, monetizing the products and information you use.
Maybe health is something you advocate for your family. You can start a blog or site about ways to improve your family's health. Talk about improving the nutrition, exercise, and even mental well-being of the family that you're raising.
Sometimes you can get into very targeted training. For example, you might create an info product on potty training because it's something you just mastered with your own child.
Or perhaps your family is very involved in something like child modeling or beauty pageants. You can create a tips guide that helps other parents assist their child in having success with their dreams.
This doesn't have to be a niche that you have already mastered. This can be something where you begin blogging about your journey and you share with others what works and what doesn't.
This is what a niche audience loves most. They don't want to learn from someone who has never failed (like they have). They want empathy and to know they're not alone. Your insight helps put them at ease.
Work During Non Family Hours
Finding time to squeeze in some work is key to helping busy work at home Moms create a thriving business. But the reality of what happens is far more grim. A well-meaning Mom makes the decision to stay home and create a business online.
She does it because her babies are her world – and she envisions holding them, caring for them, playing with them and cooking nutritionally sound meals for them – not to mention being able to take them to all sorts of extra curricular activities.
It's not long before the pressure to develop an income mounts and she's suddenly finding herself hunched over her laptop more often than not. She can't find time to cook those healthy meals – she's relying on fast food and frozen quickies.
The self care goes completely out the window because any spare time she does have, she uses to assuage the guilt she's feeling for making her child play all alone during the day while she works.
It doesn't have to be this way.
You can adequately balance your professional and personal life easily if you start out understanding that working at home gives you complete power and flexibility over your schedule.
You no longer have to work 8-5 with a specific lunch break in the middle. This is your life now, and you run the ship. That means you can work when it's convenient for both you and your child.
Before the family is awake, you can set your alarm an hour earlier and get a good deal of work done so that you start your day feeling proud of what you accomplished.
During this time, do things that require peace and quiet, like a video blog where you don't want the distractions of household noise showing up on camera. Or use this time to do the tasks that require full concentration.
If your children are small, you might work during their naptimes. It's tempting to nap yourself when they sleep, but if balancing work is an issue, try to stay awake and take advantage of these moments.
If your kids are of school age, then you can work while they're away. Being a work at home Mom does give you the perk of leisurely getting to attend their school plays or field trips – or even stop midday and go have lunch with them!
If you have a lot of "sit and wait" times, like carpool lanes where you sit in line not moving, or after school activities to attend, you might consider working from your laptop.
You can also stay awake past when everyone else goes to bed and get work done. It doesn't have to be lengthy if you're tired, too – but it can be a quiet time to squeeze in a bit more work.
Build Multiple Business Models
Every work at home Mom should learn how to balance multiple business models. You're already a master of balancing your home life. Chances are you somehow manage to get the kids fed and cared for every day, and take care of your own needs.
You cook, have the laundry done, and clean house. So now it's just a matter of adding business into the mix, and you'll juggle those various branches the same way you do your home life – a little at a time here and there until it's all done to your satisfaction.
Services are one branch of business that helps work at home Moms make a faster income. This is when you go to work for another already successful marketer who needs to outsource tasks.
You might become a virtual assistant. Just make sure that you have the ability to work the hours being demanded, because you don't want to experience more stress because the kids are having a tug of war with your client over your attention.
You could do freelance ghostwriting where you create good content for other marketers' blog, email autoresponder systems and sales funnels. This can be great for work at home Moms because you get to research and write about a wide variety of topics.
Or, if you have a skill such as graphic design, you might want to start a service where you create minisites or ecovers, banners and other digital images for marketers who are making money online.
You may find that you enjoy personal one-on-one or group coaching online. This will work if you're free from interruptions, such as having school-aged children so you can coach during the day. Just make sure your kids never feel like they come second to any of your clients.
Affiliate marketing is a viable option for work at home Moms. You can start an affiliate blog, a Facebook Fan Page and a Twitter account and spend your day recommending and reviewing products and networking about them online.
This is a great way to combine your hobbies or typical life with your business. You might love to cook, but feel like you don't have time. By starting a cooking blog, you can cash in on your time spent cooking!
For example, you could write a short guide about your favorite recipes, or teach people how to cook in a certain way. You could create video blogs that teach them cooking methods, and then make money recommending the set of pots and pans that you're using!
There's no end to your ability to make money as an affiliate and there are tons of programs that cater to work at home entrepreneurs, such as:
* Amazon Associates
* Commission Junction
* Share-a-Sale
And those are just the tangible ones. You also have digital promotion marketplaces, such as:
* ClickBank
* JVZoo
* WSOPro
Info product creation is a good way for stay at home Moms to work and make money online. You have so much knowledge that's one step ahead of what someone else knows, so sharing it can help you build a residual income.
A residual income, where you do the work once and see money rolling in continually, is better than one-time instant payments. While the instant payments help alleviate financial pressure you're always stuck looking for more work to pay the next batch of bills.
You can create info products that are made of text, video or audio files. You can package them and list them for sale on digital info sites. Or, if it's a text creation, list it in Amazon's Kindle selections and let their marketplace help promote it for you!
Engage in Self Care
As a Mom working from home, you're going to be tempted to neglect yourself. It's just what Moms do – they put everyone else's needs above their own. Try to remember that if you pamper yourself regularly, not once in awhile, you'll be better for your family and you'll also be a better worker.
Self care doesn't have to be expensive or take up a lot of your time. It can be 10 minutes of just turning everything off and relaxing in a chair to read a good fiction novel.
Just let yourself indulge throughout the day in small increments. Or, block off a substantial amount of time when you aren't being a Mom or a business owner – and take care of your needs with something a little more generous, like a paid mani-pedi at your favorite salon.
You have the beginnings of a very satisfying personal and professional life. Don't grind yourself into the ground struggling to balance your work and home life according to someone else's idea of perfection.
Find what works for you and then enjoy the fruits of your labor as you bask in the love from your family and see your bank account building up with a monetary reward from your efforts.
Work at Home Business Success Stories
How many times have you landed on a website where a marketer was telling you how he or she achieved millionaire status and you silently thought, "I wish that was me," but did nothing to become one of the work at home business success stories you're always reading about?
Online success is becoming more prevalent, even though only a fraction of the world's population knows how to achieve this kind of goal.  The best thing is, billions of people are on the 'net as a potential customer database for you, and barely anyone has tapped into this goldmine, so you can easily become one of the work at home business success stories if you follow some sensible guidelines.
The first key is to find a niche that appeals to you.  What is it that you want to do?  Do you enjoy selling on online auction sites and shipping tangible items to people all around the world?
Or does your own work at home business success story unfold with you setting up multiple streams of passive income, where everything is automated to help you make money while you sleep?
Some people like to dabble in many options before settling on the one idea that will help them join the ranks of others in the category of work at home business success stories.
Try not to spend thousands of dollars buying guide after guide that promises you'll make millions of dollars overnight.  These are usually lacking in the true revelations that make work at home business success stories because they give glossed-over instructions on setting up a profit stream without any of the details that make a difference.
Being your own boss and working from home can have just as many pitfalls as working for someone else in a brick and mortar business.  But when you're working for yourself, you get to celebrate and savor the successes and you care more about the failures, which lead you to put in more effort to develop a highly profitable company and put you in the league of work at home business success stories.
The next time you hear about work at home business success stories, consider where your own legacy fits into the online business world and start paving a path for your road to riches without hesitation.
Making Money at Home and Being Your Own Boss
It's a dream held by many but realized by very few – making money at home and having the luxury of being your own boss.  With the conception of the World Wide Web, working from home has become a reality for many people who understand how to launch or participate in a profitable online business model.
For many, being able to earn a part time paycheck is enough inspiration to consider working at or in an online business, but to many, making money at home and being your own boss means achieving the ultimate success – millionaire status – or at least a very comfortable living with financial security.
When most people think of making money at home, they immediately have negative thoughts of scams that have percolated over the years, such as envelope stuffing schemes where you had to send off for a kit and pay money in order to make money.
In today's high-tech world, you have the unique opportunity for making money at home through online pursuits, and all you need is a computer and an Internet connection to get started.
Being your own boss, you can set up whatever kind of business that you like, from publishing your own information products to advertising other peoples' products for a share of the earnings.
Making money at home using the Internet can require little to no start-up costs.  You can sign up to get paid for viewing and clicking on people's ads, become an affiliate to market existing information products, or start an AdSense website where you make money whenever people click on other publisher's ads that are housed on your site.
Choosing how you can start making money at home and being your own boss may depend on where your talents lie.  Are you a good or decent writer who can churn out content at a fairly quick pace?
If this is the situation, then you might pursue the creation of your own information products in eBook format where you can sell the product for $37-97, depending on the exclusivity of the content.
Making money at home and being your own boss doesn't have to be a far off dream, either.  If you're currently working a full-time job, you can devote a few minutes each day toward realizing your goals and soon wean yourself off of the security of a steady paycheck for the limitless potential of working online for yourself.
Working at Home Making Money on eBay for Work at Home Moms
 It's hard to be a mom in today's world, trying to juggle the fact that you need two incomes with the harsh reality of trying to raise your kids at the same time.  Working at home making money on eBay is a prime example of how many mothers are merging the two realities and finding success as work at home moms.
Often, the income they earn working at home making money on eBay exceeds what their offline paycheck would be if they had to place their children in an expensive daycare facility.  Plus, work at home moms have the added peace of mind knowing their kids are in good hands – their own!
Working at home making money on eBay as a work at home mom doesn't mean you just clean out your closets and sell the same items that you'd place outdoors for a weekend garage sale.  It's a bona fide business opportunity that can help you create a multi-million dollar empire, if your goals and dreams take you that far.
If you truly want to catch a break working at home making money on eBay as a work at home mom, then you want to map out a business plan and then get started with your own virtual store on this giant auction site.
You may be able to start with a few items already in your possession, but then you want to branch out and sell multiple quantities of the same items by using wholesalers or distributors who can help you amass a stockpile of goods to sell while you're working at home making money on eBay as a work at home mom.
Unfortunately, many people are operating from a small apartment and don't have the space to carry a large inventory.  If this is your situation, then you might want to consider using a third party dropshipper.  This way, you can market goods on eBay but the dropshipper will deliver the items to your customers directly, without you having to stock or ship a single thing!
Some parents have come to realize that working at home making money on eBay as a work at home mom is highly lucrative, resulting in both mom and dad quitting their 9-5 jobs to focus on their eBay pursuits full time.
As your business grows from a spring cleaning bonanza to a one-stop-shop market on the 'net, you'll want to invest in better tools that help you organize and manage your growth as you transition from a work at home mom making money on eBay for a living to a global corporation with unlimited earning potential.
Building a Work at Home Part Time Business
If you're one of the few entrepreneurial-minded individuals who want to pursue a career working for themselves online, then you should be proud of yourself for pursuing this dream.
Some of you might be doing this on top of a full time job – maybe working on weekends or after your regular work hours. That takes a lot of dedication and good time management skills.
Other could be trying to build a part time business because of other reasons. Maybe you don't have enough hours in the day to pursue it full time because you're a caretaker r due to your own ill health.
Either way, it's impressive to go after what you want – and the good news is, even building a business a part time, you should start to see good results quickly from your efforts if you plan it out properly.
Which Online Business Models Work Best for Part Timers?
There are so many options to choose from. Is one better than another for those who only work on their business part time? Not necessarily. But sometimes it can interfere, depending on the business model and your schedule.
For example, you might not be able to pursue a service-oriented business life ghostwriting or graphics or web design if you never know exactly how much time you'll have to work on your business.
It's possible that your life is hectic and you're pursuing this as a "when I have a few spare moments" goal. That's perfectly okay, too! You just need to find something that fits your schedule so that you don't wind up with angry clients and customers because you didn't meet a deadline.
If you do have set hours and you know that you have exactly 2 hours a day to put into your business and that you can write 5 pages of content, then you can figure out a delivery schedule for ghostwriting, for example – and you wouldn't be putting your business reputation at risk.
You also want to allow for physical and mental exhaustion. If you're already stretched to the gills with work and life and trying to supplement your income with a part time endeavor online, then you might want something where it comes easy to you – not something that you struggle to learn and master.
Blogging is a great business model because it enables you to work when you can and pull in a variety of profits. For example, your income can be derived on a blog from:
· Banner ad revenue
· AdSense links
· Tangible affiliate reviews
· Digital affiliate reviews
· Your own info product creations (like eBooks)
The great thing about schedules is that blogging allows you to schedule blogs ahead of time, so if you have more time on one day, you can queue up a few days' worth of blog posts and let them automatically go live without you having to log in and publish them.
Coaching may or may not be a good business model for you because it requires you to be available at certain times of the day. If you're a day worker planning to work on your part time business at night, that may not work for your clients – or it could be perfect timing! It depends on the niche and each individual's needs.
A membership site can pull in quite a bit of money for you – and it doesn't require you to be there daily except to make sure things are running smoothly. You can create an entire membership ahead of time that drip feeds to your customers when they sign up. Then you can spend the bulk of your work hours on marketing and promotion.
Things like affiliate marketing and info product development are all easy to pursue as a part time work at home individual. You write when you can – even on your lunch hour at work – and publish whenever something is completed.
Balancing Life and Work for Part Time Entrepreneurs
Perhaps the biggest obstacle any work at home man or woman faces is the balance of life and work. You have to eliminate distractions – whether it's the TV or a family member – and get things done with the few hours you have to invest in your business.
Make sure your loved ones understand what it is you need to do during your work hours. Sometimes family gets confused because they see you home yet you're saying that you're working.
Any interruption is a pull on your resources that contribute to your profit plan. But of course, working from home is also a perk. If your whole reason for doing this is so you can enjoy more time with your kids, for example – then by all means, put the keyboard down and hold them for a few minutes if they need you!
You'll need to make sure that you get plenty of sleep and keep yourself from becoming run down. Sometimes we bite off more than we can chew and you end up exhausted and uninspired to work on your business.
Which Tasks Should You Do in Your Part Time Hours?
Deciding which tasks to work on in a limited amount of time can make you feel stressed. But it's easier to manage than you might think. You basically have four branches of your business:
1. Creation
2. Promotion
3. Traffic
4. Analysis
You should be creating something in your business. That could be a piece of new content that reviews a product, an eBook, a viral report that you plan to launch with money links in it, etc.
Once created, you'll be focusing on promoting your online pages. The most successful entrepreneurs are those who don't stop at task #1 – they're the ones who really dig into the promotional aspect of their business and build a brand and a buzz for their business.
You can do that through social marketing (like using Twitter, Google Plus, Facebook, YouTube, etc.). You can also write press releases, participate in forums, and comment on blogs to help promote your online offers.
There's a difference between promotion and traffic, although some entrepreneurs use the terms interchangeably. Promotion is how you develop a name for yourself. It's how you engage people and create loyal customers.
Traffic is the mere act of getting your target audience to your site so that they can build that connection with you and convert into paying customers. Traffic can be achieved through your promotions (like when you Tweet a link to your site), but you can also use different methods.
If you're building a list of subscribers, you always want to notify them whenever you have something new up. This includes blog posts, reviews, and even new products for sale.
You can also purchase advertising for traffic using things like Pay Per Click ads on Google, or by purchasing solo ads that go out to another marketer's list of subscribers.
Analysis is something that never ends. Some people never tackle this task – and subsequently, their business doesn't achieve the most success that it could if they'd just paid attention to the details.
You need to analyze what you're doing online and always look for ways to:
· Improve your products
· Increase your traffic
· Heighten your conversion rate
For example, if you have sales copy for one of your own info products, you want to always be split testing to see how one element performs against another one. You'll have two identical copies of the same sales letter – with just one item slightly different so you can see which one out-performs the other.
It might be something as simple as the color of your text, or a headline change. Maybe the font, or an image you're using will make a different. Everything should be tested and tracked over time.
How Outsourcing Can Help You Get Ahead
As a part time entrepreneur, you need to make the most of all of your resources – including both time and money. What you currently lack compared to other full time entrepreneurs is time.
You may even lack money at this time, but as you see earnings coming in, put aside some of those profits to reinvest in your business using freelance workers who can help your profits grow in a shorter period of time.
For example, let's say you took the time to create your own info product. It's stellar and you think it will be a big hit on a minisite or on Kindle – wherever you decide to launch it.
Problem is, you need an eCover for that info product and you aren't good at graphics. You have two choices. You can download a tool and spend time learning how to use it and create your own eCover (which will probably look amateurish because it may not be your strength), or you can outsource it to a pro.
Some people mistakenly believe that freelancers all charge too much – so what they do is either ignore them and take the DIY (do it yourself) route – or they go to opposite extremes and hire a cheap worker on a site like Fiverr where they won't get the best quality (it's the same as if you did it yourself in many cases).
True, some Fiverr gigs can be well worth your money – but you can hire a proven professional for a decent amount and get perks like revisions or extra specs that you'd have to "add on" with a Fiverr worker.
What should you outsource? There are several ways to decide this:
· Things you dislike doing
· Things you aren't good at
· Things someone is better at
This career is supposed to be enjoyable to you – so if you hate writing, by all means, outsource it to someone else. If you aren't qualified to create graphics, don't shoot yourself in the foot by doing it yourself and creating a poor visual for your product.
Even outsourcing things you enjoy and that you can do yourself is sometimes a smart move – if someone else can do it better. Like sales copy – if someone else converts at 35% and the most you can do is 7%, then it makes sense to hand that task over to another, more qualified professional.
Tools and Tips That Make Your Part Time Efforts Easier
As someone who has fewer hours to work on your business, you need tools and ideas that help you take formidable shortcuts in your business. Consider investing in tools like keyword research tools that help you pick out profitable words and phrases you can hone in on without doing much guesswork with a freebie tool.
Use quality products right away, like top hosting and email autoresponders. You don't want to have to migrate everything from a free option to a good paid version later.
Set up a system through a tool like Download Guard where you can take payments and automatically deliver products without having to be at your computer 24/7.
Part time entrepreneurs often perform better than full time marketers do – for the sheer fact that they know their time is limited, so they use a laser-focused approach to completing their tasks whenever they get the opportunity!